We investigate change across culture, innovation and the future.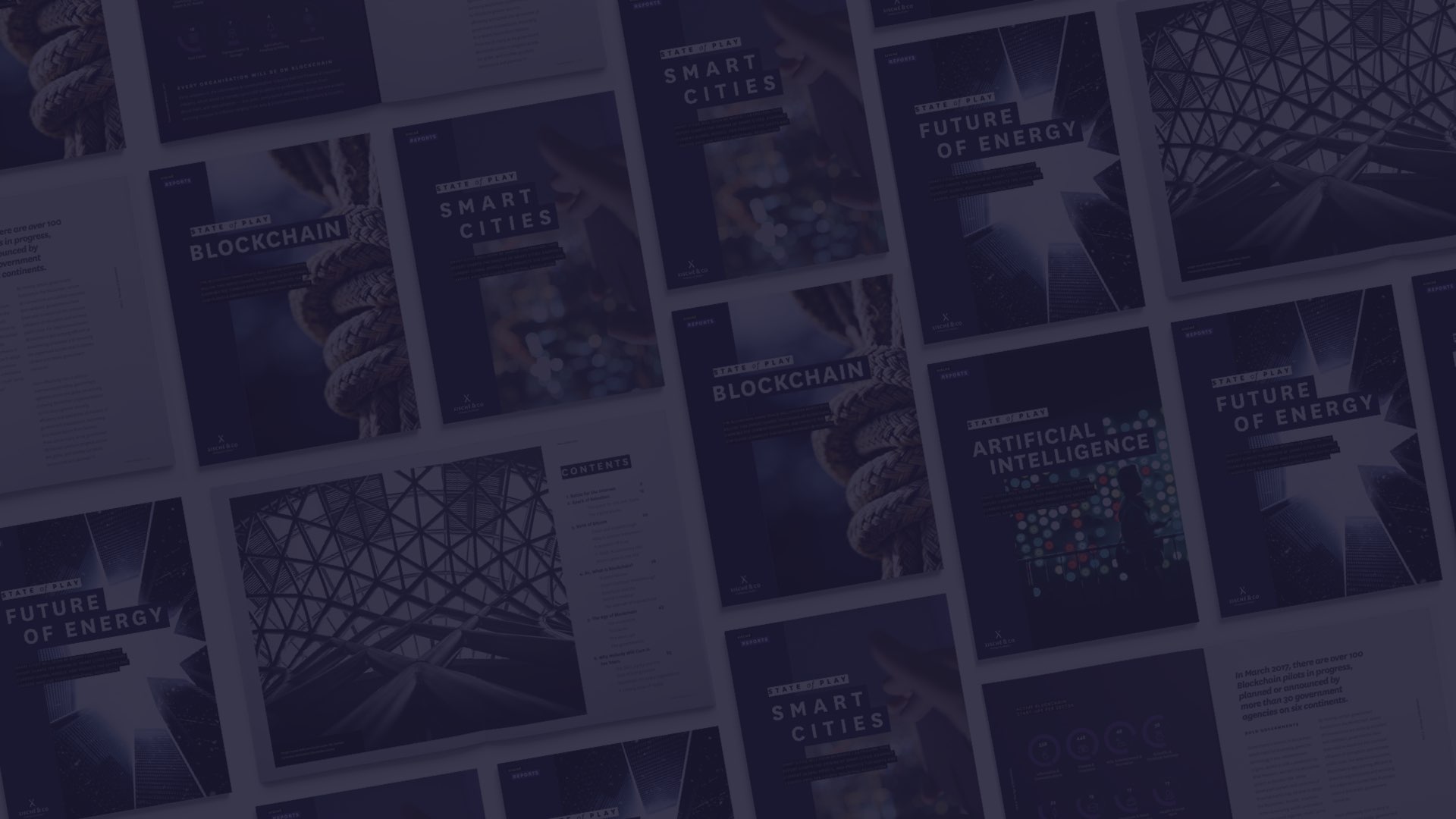 Technology is disrupting argiculture, too. With agtech on the rise, the UAE is positioned to lead a new crop of food pioneers.
Read More →
We set out to determine which cities are the best at adapting technology and highlighting the human experience; where collaboration thrives; and which cities remain true to their roots.
Read More →
Fueled by our data addiction, we have entered an era of bespoke everything. That's a good thing.
Read More →
The Blockchain has redefined trust, and enabled a $60 billion marketplace.
The report charts the origins, ecosystem, and major shifts behind the Second Internet Revolution, to help decision and policy makers prepare for a Blockchain driven future.
Dubai Municipality wanted to examine historical and modern contexts of human-centric urbanism at World Gov Summit.
This report investigates the origin, examines current global models, and predicts the shifts and leaders emerging in the Fourth Industrial Revolution.
A global first in quantifying consumer attitudes and expectations towards Artificial Intelligence in the Middle East.
Research, original and curated content for national GX initiative
The UAE Government required deep industry research and insights in the form of originally authored articles and curated global case-studies, to populate a newly launched platform under the EGSE Program of the Prime Minister's Office at the World Government Summit 2019. We authored 100+ articles.
Rethinking Cities of Tomorrow: Human-Centric Approach
Dubai Municipality tasked Xische Reports to examine historical and modern contexts to predict the shifts and leaders of human-centric urbanism. We developed framework of principles for Dubai and produced keynote address for the Director General of Dubai Municipality at the World Government Summit 2019.