We investigate change across culture, innovation and the future.
LONG-FORM, VISUAL & INTERACTIVE REPORTS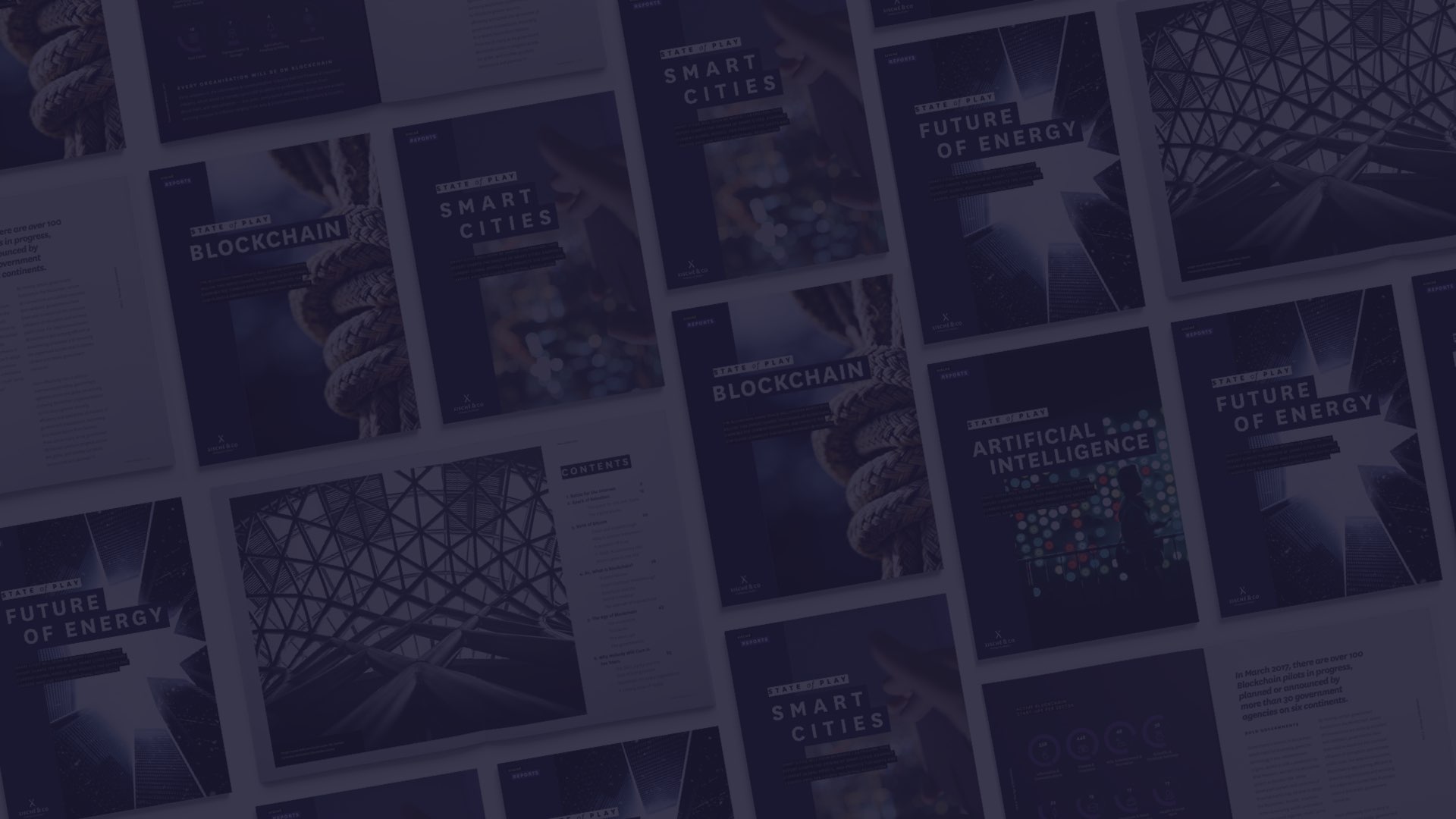 STATE OF PLAY
The Blockchain marketplace is worth nearly $7.74 billion. The report charts the origins, the ecosystem, and major shifts behind the Second Internet Revolution. Report in partnership with Smart Dubai.
STATE OF PLAY
Smart Cities will soon be worth $1.2 trillion. This report investigates the origins of smart cities, examines current global models, and predicts the shifts and leaders emerging in the Fourth Industrial Revolution.
STATE OF PLAY
Artificial Intelligence
By 2025, the AI market will surpass $100 billion. The report examines the impact of AI on humanity and global industries. It investigates key players and the emerging role of governance for sustainable AI.
Releasing May 2018
STATE OF PLAY
Future of Energy
Renewable energy could comprise 40% of global power generation by 2040. This report charts key energy disruptors and goes on to scope the future landscape of innovation in the energy industry.
Releasing May 2018
COMPASS 50
Smart Cities
Compass 50 is a companion platform to our previously published State of Play: Smart Cities report. It creates a searchable database segmented by city, dimension and impact area of over 1000 case studies, initiatives and projects.
Releasing March 2018
COMPASS 50
UAE Strategy Navigator
The UAE Strategy Navigator is special edition of our Compass 50 platform, connecting the nation's major strategies, agendas and plans across all sectors to analyze future impact as UAE approaches its golden jubilee year in 2021.
Releasing June 2018
We publish in three formats.
STATE OF PLAY
Long-form report format tackling sector-specific change from a global or regional, big-picture, analytical lens.
COMPASS 50
Interactive data platforms to analyze linkage and context to help study future impact as the UAE approaches its silver jubilee year in 2021.
100 SECONDS
Single slide, high-impact visual infographic-like reportsdesigned to communicate analytical insight in under two minutes.